With more than 40% of companies outsourcing the recruiting process to third parties, there are more recruiting services available than ever. It's becoming increasingly important to understand which services are right for you and your organization. There are a few factors that can help in your decision process. First, it's important to consider what options are available to you. Here, we will consider the risks and benefits of full recruitment services and sourcing as a service.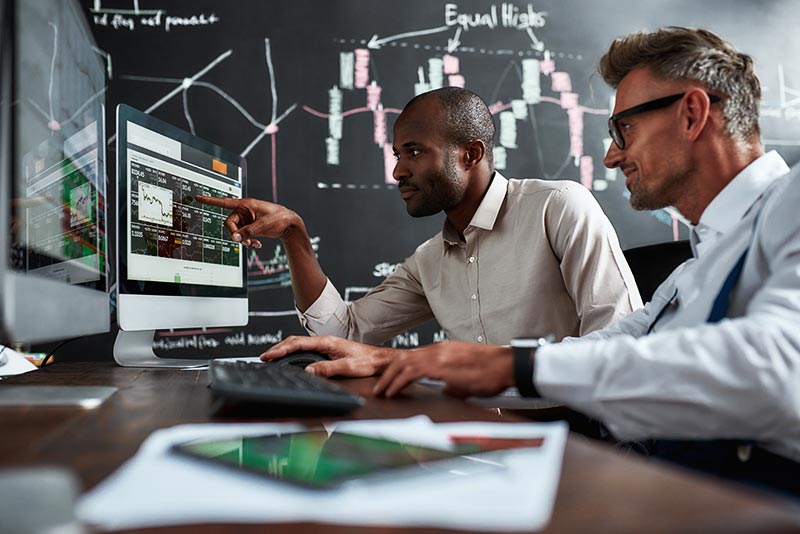 What is sourcing?
Sourcing is the process of searching for both active and passive candidates using various resources such as job boards, social media, and even corporate websites. There are a number of benefits to using this type of service. First, it is cost effective. Most recruiters charge 20-30% of a candidate's first year compensation for their services, while sourcing as a service can cost less than $1000. Sourcing as a service is also efficient and can help you streamline your recruiting process. In a matter of hours, you can receive a list of qualified candidates with contact information ready for you to reach out to, saving your recruiting team time sourcing candidates themselves. This allows you to have a strong candidate pool that can be refilled anytime you need. These services are provided by sourcing experts who are well trained navigating multiple databases and finding accurate contact information.
As with any service, there are some drawbacks. Sourcing as a service gives you contacts quickly, however there is no guarantee that the candidates are interested in the opportunity. Unlike recruiting services, these candidates are not fully vetted and previously contacted. Furthermore, there is no guarantee of success. While sourcing can provide you with hundreds of candidates, you'll receive names, numbers, and resumes, that doesn't mean that you're guaranteed to find the candidate you want to bring in tointo your organization. Finally, sourcing as a service lacks support through the entire process, meaning you do the work of scheduling interviews and ultimately offer negotiations on your own.
Full recruitment services
Recruitment services provide sourcing as well as several additional services for your organization. The biggest benefit of using these services is that you are provided with expert support at every step of the way. The recruiter will identify top talent, screen candidates, coordinate interviews, and assist with offer negotiations. This ensures that you are only being shown candidates with verified experience and a confirmed interest in your organization. While most companies rely on job posts and incoming applications to find talent for their organization, recruiters are also trained in identifying talent across a number of resources including current candidates in their firm's network, job boards, social media, and even corporate websites, ensuring you a more diverse candidate pool.
Again, there are some drawbacks to these services. First, recruiting services are costly, and can range between $10,000 up to $70,000 or more depending on the level and compensation of the role. Additionally, recruiting services can be a lengthy process. It takes time for the recruiter to source, vet, and finally present the candidates you are looking for. Finally, recruiters aren't part of your organization, so it may be a challenge for them to identify the right culture fit for your organization, even though they meet the other requirements.
Factors to consider
There are a few important factors to consider when deciding which of these services are right for your organization. First, it's important to consider your budget. There is clearly a significant cost difference for recruiting services and sourcing as a service, as such your organization needs to be comfortable with the potential costs. Another important factor to consider is what kind of team you already have in place. If you have a dedicated recruiting team, they may benefit more from sourcing as a service, while a smaller or overwhelmed team could benefit from working with an external recruiter. Finally, consider your hiring needs. How many positions do you need to fill? How integral are they to the organization? If you are hiring multiple entry level roles, sourcing as a service could provide multiple qualified candidates very quickly. However, if it's a single role that is paramount to the success and future strategy of your organization, that requires more precise hiring and full recruiting services may be the way to go. At the end of the day, you want to go with the services that best fit your needs and give you the best return on your investment.