Finding accurate contact information on candidates can be a challenging ordeal. Inaccurate information, ignored outreach attempts or candidates not noticing an outreach attempt, can quickly put a halt to the hiring process. On average, there is a 21% email opening rate across all industries. To maximize the chance for a response from a candidate via email: having the correct email format (in the event of using a company email) is critical.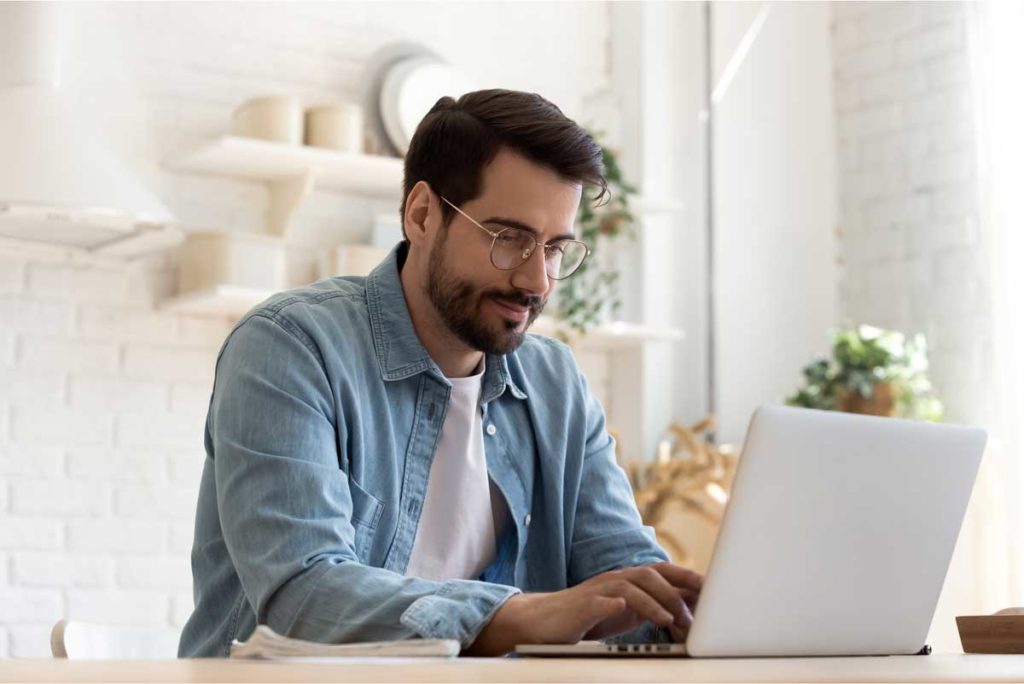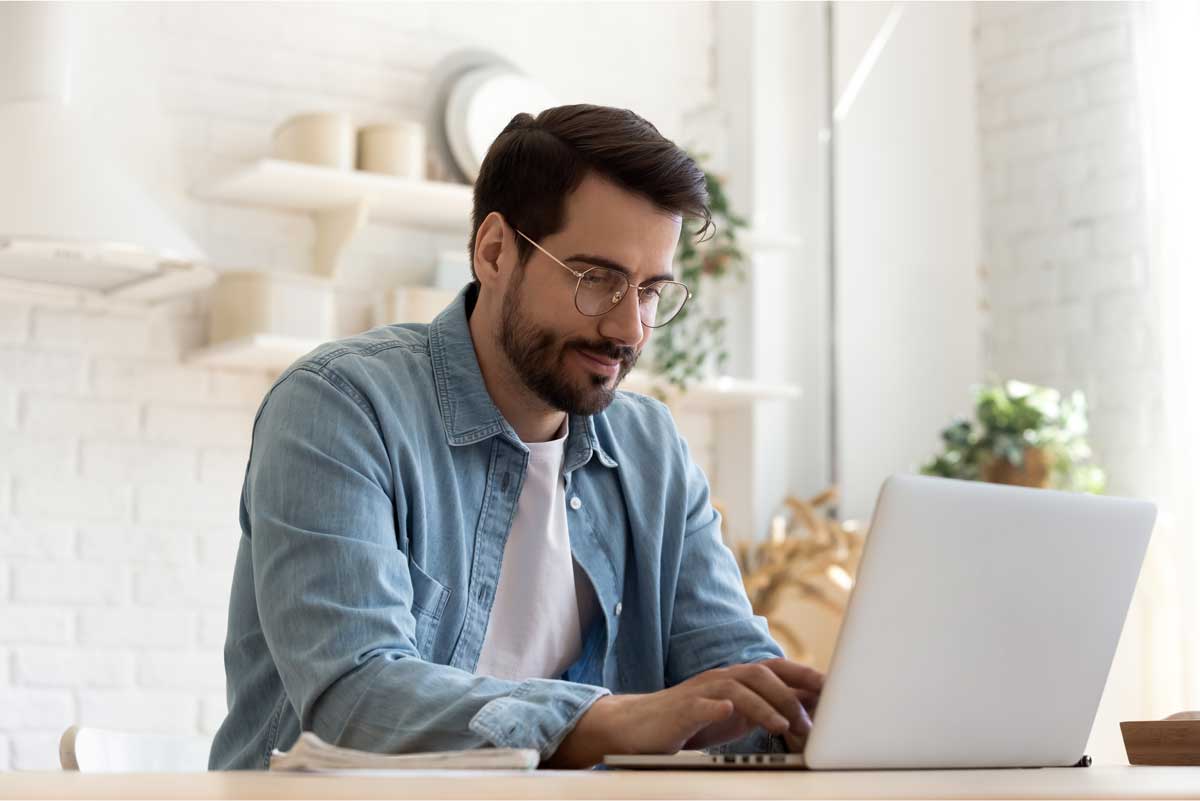 Standardized Email Formats
Companies can utilize any email format that suits their fancy. However there are industry standards in place that keeps companies to a small set of email formats. The most common email formats can be seen in the table below.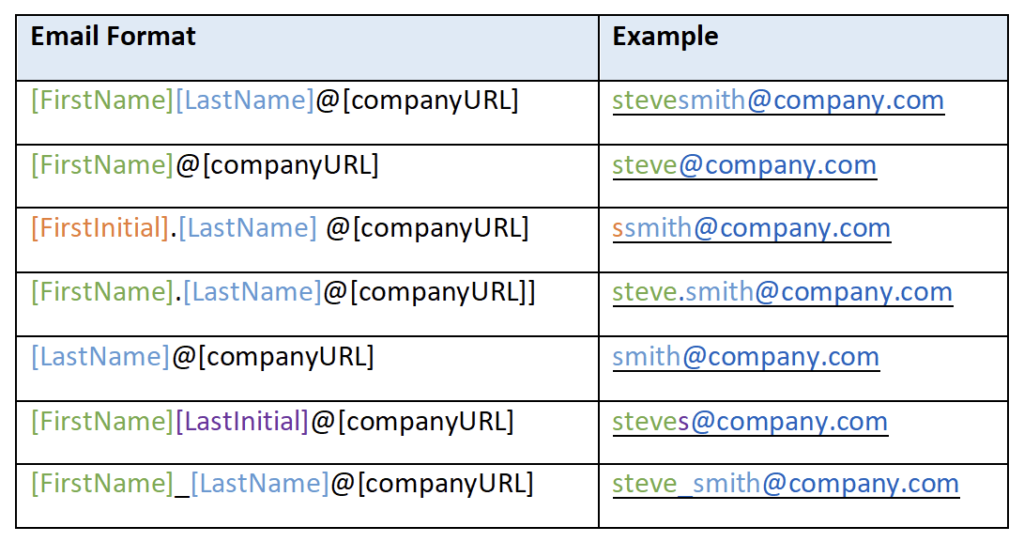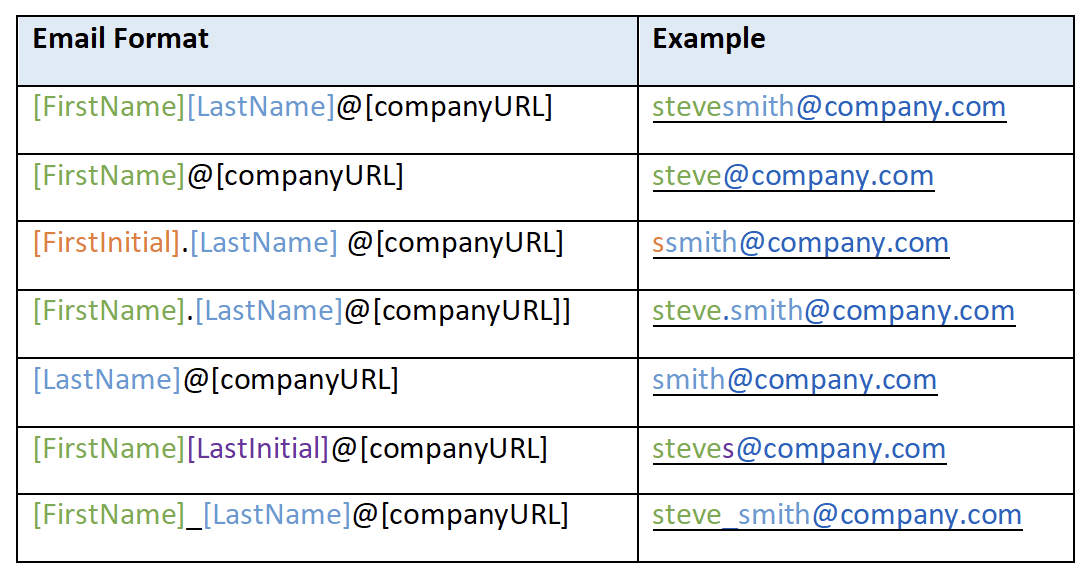 Across most industries the most prevalent email format used is [FirstName][LastName]@[companyurl]. The second and third best formats vary by the specific industry they are being used in. The size of the company is another factor to consider. Smaller upstart companies outside of manufacturing tend to favor using the [FirstName]@[companyURL] format- while larger companies will more often use [FirstName].Lastname@company.com or [FirstInitial][LastName]@company.com. It helps to pick 3 variations of an email format to send to each candidate.
Choosing the Best Email Formats
There are several factors to take into account when choosing which email formats are most likely to succeed. Choosing the most common format ([FirstName][Lastname]@company.com) will cover the largest chance of success. Company size as mentioned previously, can add to that potential to reach the candidate. The last email should be chosen based off of the industry. Large manufacturing companies favor using the format [FirstName].[LastName]@company.com or [FirstInitial].[LastName]@company.com. A general rule of thumb to follow, is that if the company is in manufacturing, those two formats are very typical. If the industry in question focuses on personal image (such as marketing or ad firms), then the [FirstName]@company.com.
A strong strategy is to look at the company's website. Many companies will list the contact information for specific individuals, be it members of the sales team, or managerial staff. The formats listed on the website are a surefire way to find the correct contact information for a specific company's website.
The best ways to reach a candidate, are through personal contact information or direct messages. This method removes the conflict over interfacing with a potential competitor through the candidate's current company. This contact information can be the most difficult to find without having either a resume or previous contact with the candidate. Phone calls, or utilizing a person look up service are the best way to find personal contact information if a resume is not able to be found.