By 2025, estimates forecast that Millennials will make up 75% of workforce. (Forbes 2018). Additionally, the average millennial job candidate will receive 12.5% more job offers than candidates from older generations (CEB). With the growing majority of the workforce shifting to millennials and the increase in competition for job offers, it is crucial for companies to not just attract but also retain the top millennial talent. Companies must shift their recruiting and hiring tactics as the methods of old are not effective with millennials. Most millennials will work for multiple companies throughout their career.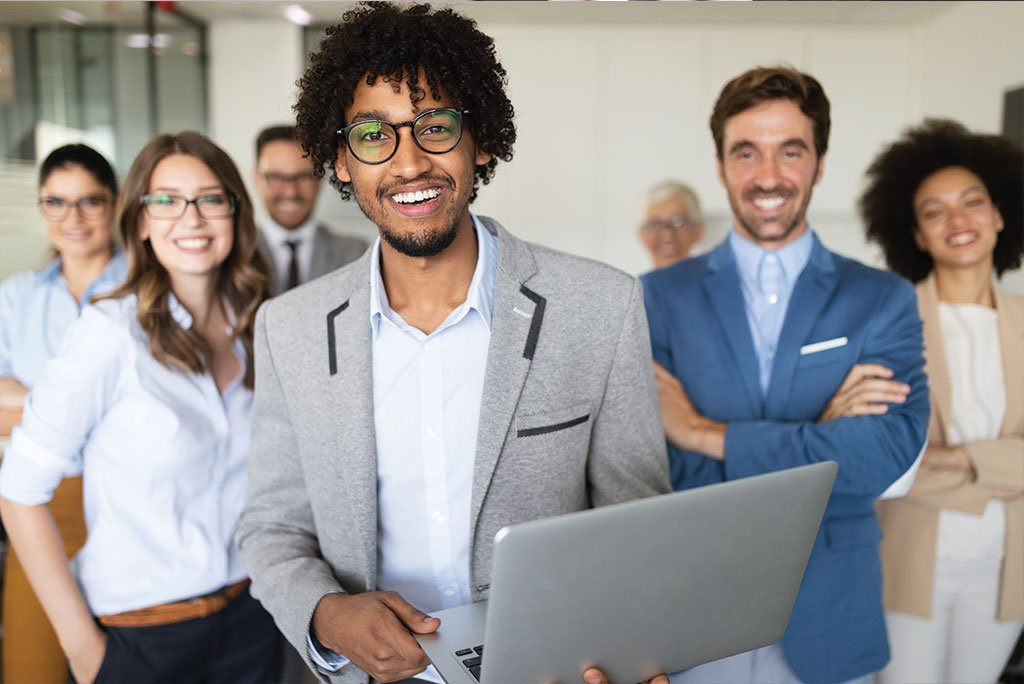 One reason for the movement from one company to the next is the low engagement in the workplace. A recent Gallup poll found that only 29% of millennials are engaged at work. Meaning that 7 out of 10 millennial employees are not emotionally and behaviorally connected to their company.
Therefore, when a perceived better opportunity arises millennials are more likely to pursue the opportunity and leave their current company. The challenge employers face is to both attract and retain millennial talent.
Training
The biggest factor Millennials look for at an organization is training and development from their employers. This is important to boost their career opportunities but also provides millennials with a feeling of progress and development in their career and capabilities.
It is important to note that this does not mean to look over a millennial employee's shoulder and micromanage their every action. Rather, it is a focus on acknowledging the employees work and ways to develop their skillsets. This means both acknowledging when they do something well and correcting when they do something wrong. Employers should not look to punish or scold a mistake but rather provide constructive instructions and coaching on how to do it the right way.
Coaching and development is especially important for small and midsized companies where salary, and promotions are limited. Competing with large well-known companies like Google, Amazon, and Ford is very challenging for smaller companies. Yet a strong coach and development focus can help candidates understand how they will develop at the company. Acknowledging good work and providing training and development provide millennial employees a sense of accomplishment and help to develop them for their future career. 
Work/life balance and flexibility
Another factor that attracts Millennials to a company, and retains them there, is a good work life balance. With an ever-expanding array of options in entertainment, exercise, travel, volunteer opportunities, and other hobbies and interest millennials have full busy lives. Companies that provide flexibility in their work lives allow for millennials to pursue their other interests. These companies tend to have happier and more engage employees. This flexibility extends not just to work hours but also the office space itself. Some people work much better in an open collaborative setting. 
Others prefer a quieter more secluded option. Also, with the growth and development of technology the option for telecommuting is often appreciated. While this is not available for all positions the flexibly of working conditions and hours mean that when millennials are at work, they are sharp and ready to work. 
Trust and Communication
Millennials are often stereotyped as lazy, entitled, whiny, and providing the bare minimum in their work. Many millennials feel that these stereotypes are enforced at work where they feel their employer doesn't trust them. There are told to do a task with black and white instruction, and they have little to no autonomy in how to accomplish their work. Millennials often desire a greater role in their organization. They seek to have a deeper understanding of the company's objectives and goals.
Companies can improve millennial engagement by having conversations on the organization lager business goals and strategy. Understanding the corporate strategy helps millennials to see their place in the organization and how their work helps the company grow. Additionally, asking millennials for their input and involving them in the decision-making process creates a deeper bond and a sense of recognition and belonging at the organization.
Consider allowing millennials to lead special projects and assignments. Give them the autonomy to run the project as they see fit. Give them coaching and feedback in a timely manner but don't overstep and takeaway their responsibilities on the projects. Engaging with millennials in this way give them a greater sense of responsibility and a deeper connection to the Organization.
With millennials now making up the majority of the work force, companies must shift their engagement and retention practices. To increase the engagement and retention or millennial talent, companies should coach their employees in a transparent and regularly scheduled training program. Avoiding micromanagement and punitive managerial styles will lead to happier employees. Companies should provide a flexible workplace with a strong work/life balance. This allow millennials to pursue their many other interests. Finally, companies should look to trust and communicate with the millennial employees. 
Millennials are not the stereotypes that people so often associate with them. Give millennials the opportunity to lead projects, show how their work connects to the company, ask for their input, and finally include them in decision making. These practices can all help to improve the retention rate of millennial employees.