Onboarding a new employee is an essential part of growing a team. This task is a time consuming challenging even without the additional challenges posed by the Corona Virus. Below is a list of ten tips to aid in onboarding to make the process as smooth and engaging as possible.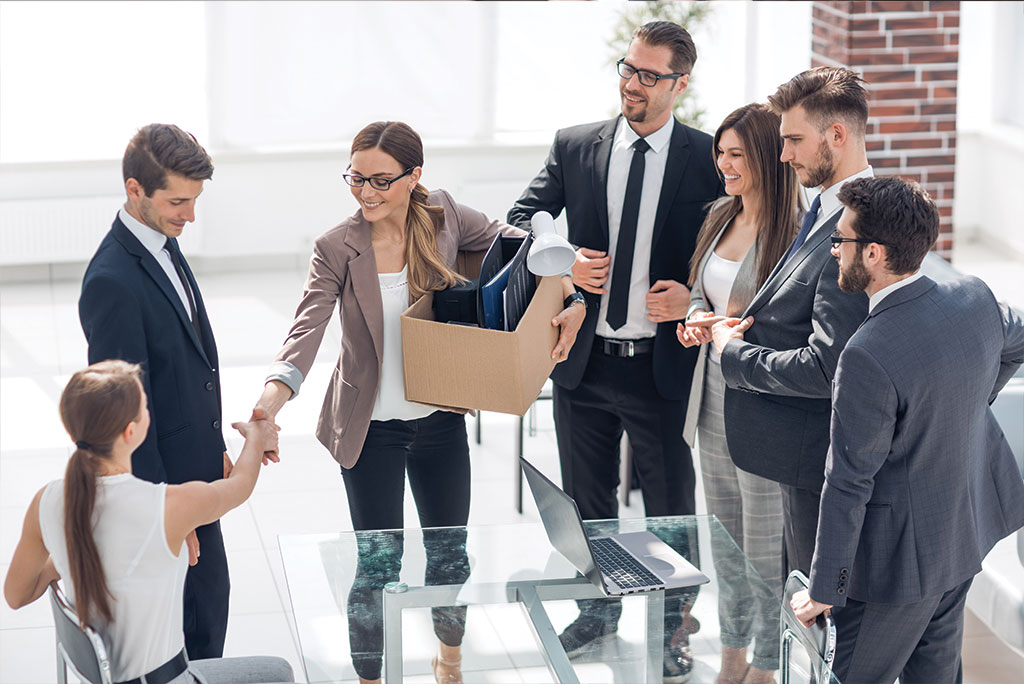 Provide Equipment for Home Offices

Prepare to provide new remote employees with equipment needed to perform their job. Create a list of necessary hardware, software, and office essentials, which might include items such as a desk and chair, to ensure your new employee is set up for success.

Flexible Time Frame for Onboarding

Onboarding is a time consuming and challenging experience for new employees. Onboarding remotely is an even more challenging endeavor. Ensure that remote onboarding is paced in a way that new employees have time to digest the material, ask questions, and engage with their new co-workers so that that are engage, excited about the job, and not overwhelmed.

Create a Digital Onboarding HUB

Onboarding in the office can be a hectic sometimes chaotic experience as HR has to pull different training materials from different locations. Create one central digital hub to ease the onboarding process. Documents to include in this online HUB are documents they need to sign, login information, employee handbook, training materials, checklist for goals in onboarding and for their initial work activities.

Online Training Software

Identify software that allows for training and developing new skills at home. Training in person or in a classroom can be laborious and expensive. Virtual training allows for easier access and for new employees to return to the online training to review and brush up on training materials.

Plan for IT issues

All companies face IT issues at one point or another. These issues are compounded when employees are working from home. A new hire has an even more difficult time in managing potential IT issues as they might not know who to talk to, how to ask for help, or how to trouble shoot issues. Create a quick list for how to address IT issues. Additionally, create work or exercise that a new hire could complete without any technological needs.

Help Build Their Network

Networking for a new employee is crucial for their future success. Knowing who on your new team to talk to for help on technical issues, expert input, etc. is valuable information that is difficult to gather when working from home. Encourage employees to reach out to the new hire to begin developing their network. Also, set up times for the new employee to shadow colleagues or have a virtual happy hour or lunch to get to know the new team better.

Set Immediate and Future Goals.

Take time to give new employees an idea of what the expectations are for their onboarding and what their responsibilities and work will look like after their onboarding. This will allow for the new candidate to feel more comfortable in their onboarding and new role and helps them to understand how they will contribute to the organizations.

Setup Feedback Loop.

Create an onboarding experience that is as close to in person as possible. This means trying to over communicate and over engage with the new employee. Provide clear training and information to the employee. Set up dedicated time to connect with the new employee to answer questions, provide guidance, and get to know them better. Try and create instances where the new employee can engage with the rest of the team and projects currently being worked on so they feel welcomed and part of the team.

Address Safety Concerns

In a time of a global pandemic there is undoubtedly higher levels of caution and fear. While onboarding a new employee make sure to address any safety concerns they might have. Let them know the company policy regarding Covid-19 and future plans on how to return to work safely.

Introduce Company Culture

Introducing a new employee to the company culture is a great way to drive engagement and retention. However, introducing a company culture is challenging when done in a strictly remote environment. Try and think of creative ways to demonstrate your company culture. This could be virtual happy hour, online lunch with colleagues, games, competitions, challenges, etc.